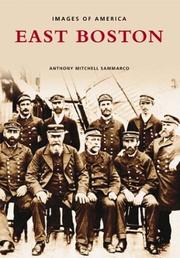 Local historian Anthony Sammarco will speak Wednesday evening on the history of East Boston in the lecture hall at East Boston High School. The talk is part of a series called "East Boston: Yesterday, Today and Tomorrow," which is sponsored by the Eagle Hill Civic Association. The program is free to all and begins at 7 p.m.
There is
a story on the event
at Boston.com.
Image of Anthony Sammarco's book on East Boston courtesy of openlibrary.org.