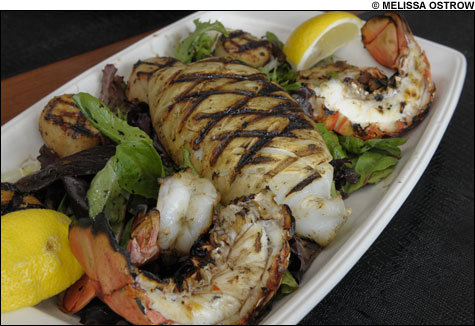 The Boston Phoenix has
praise for Off the Boat
, the seafood restaurant on Porter Street, which now has a dining room along with it's to-go storefront.
"It all looks good," says the review, "but the aroma is even more superb." If the photo accompanying the story (at right) is any indication, it certainly does look good.


Meanwhile, The Boston Globe recently
continued its love affair with Angela's
, the Mexican eatery located on Lexington Street, singling out the restaurant's "fantastic mole" (a sauce made with chili peppers, spices, chocolate and, according to the story, 50 other ingredients) as "mysteriously addictive."